Bulk Email
We at Rjunior Software Solutions looks out for speed and quality email delivery.Our Bulk email providers ensure that your business can send bulk email, bulk email campaigns and newsletters. We have been providing bulk email marketing service in India for 13 years, our experience in delivering bulk mails campaign has made us one of the best bulk email marketing companies in India.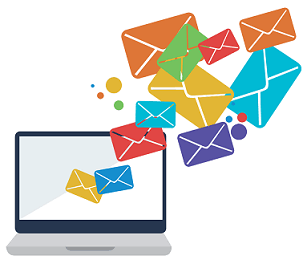 Rjunior Software Solutions Vijayawada specialized in bulk email marketing helps our clients to make their business reach people through email. Our campaigning techniques helped us stand among the best email market providers in India
Email marketing helps business grow by exposing them to wide variety of cutomers and we Rjunior Software Solutions help their business grow with our new and innovative campaigning techniques. To know more feel free to contact us.